Synthesis Esencial
---
---
It must bring the soul of James Tyler Kent great joy to see his repertory finally complete as the additions, corrections and changes in his own copy of the 2nd edition are finally incorporated by Frederik Schroyens in this Synthesis Treasure Edition making it more accurate and more in line with Kent's ...Read More
It must bring the soul of James Tyler Kent great joy to see his repertory finally complete as the additions, corrections and changes in his own copy of the 2nd edition are finally incorporated by Frederik Schroyens in this Synthesis Treasure Edition making it more accurate and more in line with Kent's thinking. Kent's major repertory allows us to treat miasmatic problems, inherited chronic miasmatic tendencies and taints which are constantly progressing and which today are threatening the degeneration of mankind. The treatment of chronic miasmatic taints is the field of greatest importance of the Law of similars as well as the use of this valuable repertory.
Having this version of Kent's corrections allows us to more accurately expand the repertory according to the construction of Kent, allowing his life work to be put in place and opening up the future for further expansions and future additions. Kent had written in his personal copy of the 2nd edition, a preface for his 3rd edition of the repertory: "This third edition completes my life's work. I have brought it up to date. I have re-arranged and made numerous corrections in addition to adding many new remedies. I have verified every symptom in the book. You will find all remedies of any value contained herein. The book is complete."
It is one of the greatest treasures in Homeopathic profession left by one of our greatest teachers - Dr. James Tyler Kent.
| | |
| --- | --- |
| Pages | 1856 |
| Format | Hard Cover |
| Imprint | Zeus |
| Language | Spanish |
Add a Review
Your email address will not be published. Required fields are marked *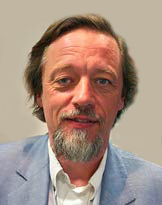 FREDERIK SCHROYENS
Dr. Frederik Schroyens was born January 12, 1953 in Mechelen, Belgium.Schroyens is a 1977 medical graduate of the State University of Gent (Belgium) and a 1978 graduate of the one-year Homeopathic Training Course at the Faculty for Homeopathy in London (MFHom).In 1981 Dr. Schroyens was the constitutive President of VSU, the largest Homeopathic School in Belgium. VSU has given a one-year introductory training on homeopathy to more than 1.000 students and fully trained over 150 homeopaths. The... Read More