Augmented Clinical Synthesis 9.1
---
---
The repertory is our daily tool; it is our right arm, the gateway to Materia Medica and to healing. On this tool the health of the patients depends and we must be able to rely on it in the way a soldier relies on his sword, a baker on his oven, a writer on his pen. It must be sharp and accurate, ...Read More
The repertory is our daily tool; it is our right arm, the gateway to Materia Medica and to healing. On this tool the health of the patients depends and we must be able to rely on it in the way a soldier relies on his sword, a baker on his oven, a writer on his pen. It must be sharp and accurate, all- encompassing but not overinflated. Synthesis 9.1 is all these things and the tool which will feel right at the hand. The repertory writer must retain, sort, filter and edit information with the utmost caution. It requires extreme discrimination and responsibility. Author`s main tools have been structural and technological innovation.

A standing repertory of today. Synthesis now includes information on nearly all new medicines, clinical information from a variety of established sources, data from works of Hahnemann. Derived from the RADAR software, contains multiple additions from Kent's Repertory on which it is based.

While retaining the quality of the book, the print size has been reduced slightly to make the book handier. The book follows the same schema as used in earlier version but with some useful restructuring of rubrics. Most of the details that follows have been taken from the book itself.

Synthesis 9.1 makes repertorization easier, more accessible and efficient. Some highlights of the book are:

1. By Restructuring sensations and location author has created a more efficient tool.
2. By including remedies from sub- rubrics into their `mother rubrics`, there is choice of a larger and more accurate remedy base.
3. By utilizing the `virtual confidence factor` more information has been collected while enabling choice of quality for the user.
4. Integrating the major Repertory work of Boenninghausen and Boger (448,000 additional author references)
5. Full integration of separate repertories such as Boericke and Phatak
6. Vastly increased new information (compared to Synthesis 8.1)
7. 473 remedies with more than 50% new information
8. 115 new remedies, including many recent provings
9. Standardized and simplified repertory structure.
Streamlining the symptoms are presented in a standardized way following strict, coherent rules.
10. Restructuring: By moving the descriptions of pain to the last level, e.g. 'eye - pain - menses - agg. - burning' and related information is at last brought together (all symptoms expressing 'eye - pain - menses - agg' now appear on the same page).
11. Extensive index about relationships of remedies, families, and where to get new remedies.
13. Information about the structure and language of the Repertory, e.g. explanations of more than 1,150 key symptoms

Synthesis 9.1 adds more armor to the Homeopathic tool-kit and makes available lot of 'integrated' information that will prove useful to every homeopath.


About the Author:
Dr. Frederik Schroyens
is a 1977 medical graduate of the State University of Gent (Belgium) and a 1978 graduate of the one-year Homeopathic Training Course at the Faculty for Homeopathy in London (MF Hom).Dr. Schroyens was one of the first Radar users in 1986 and became enthusiastic about the increasing possibilities computer science offered to Homeopathy. Because of his dedication to the program, he became the Homeopathic Coordinator of the Radar Project. In 1987 he was appointed as the main link between George Vithoulkas and the programming team of the University of Namur (Belgium) during the development of the Vithoulkas Expert System. He has accompanied George Vithoulkas on many of his seminars since 1988 and has assisted him on many of his consultations.
Searching tags: Mr. Frederik Schroyens Synthesis, Augmented Clinical Synthesis 9.1, Frederik Synthesis 9.1, synthesis frederik schroyens, Synthesis Repertory by Schroyens, Synthesis Books by Frederik Schroyens
| | |
| --- | --- |
| Pages | 2214 |
| Format | Hard Cover |
| Imprint | B.Jain Exclusive |
| Language | English |
Add a Review
Your email address will not be published. Required fields are marked *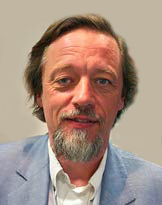 FREDERIK SCHROYENS
Dr. Frederik Schroyens was born January 12, 1953 in Mechelen, Belgium.Schroyens is a 1977 medical graduate of the State University of Gent (Belgium) and a 1978 graduate of the one-year Homeopathic Training Course at the Faculty for Homeopathy in London (MFHom).In 1981 Dr. Schroyens was the constitutive President of VSU, the largest Homeopathic School in Belgium. VSU has given a one-year introductory training on homeopathy to more than 1.000 students and fully trained over 150 homeopaths. The... Read More