James Tyler Kent Unpublished Materia Medica
| | |
| --- | --- |
| Author: | AHMED N CURRIM |
| | |
| | |
| ISBN: | 9782874910067 |
| | |
| Imprint: | Homoeopathic Essence |
| | |
---
---
The book has an interesting story behind it to how the editor, Dr. Ahmed Currim, managed, in 1980, to retrieve 2 volumes of almost unknown notes of Materia Medica that Dr. Kent had given in 1895 to his students in Chicago at the Hering Medical College. Later, in 1985, Dr. Currim came across another, ...Read More
The book has an interesting story behind it to how the editor, Dr. Ahmed Currim, managed, in 1980, to retrieve 2 volumes of almost unknown notes of Materia Medica that Dr. Kent had given in 1895 to his students in Chicago at the Hering Medical College. Later, in 1985, Dr. Currim came across another, similar, 3 volume set of lecture notes that Dr. Kent had given to his students in 1893-94. Some years later, Dr. Currim acquired an old volume of notes on Materia Medica that Dr. Kent presented at the Dunham Medical College in 1901-02. Having acquired these priceless notes which showed the progression of Kent's thinking in Materia Medica from 1893-1902, Dr. Currim decided to edit, correct, classify and present these invaluable hidden treasures to the profession.
James Tyler Kent Unpublished Materia Medica - It contains notes on several remedies not found in any of Kent's already existing works like Materia Medica, Lesser Writings and Gypser's Minor Writings. This book being the result contains new pictures not known before of many of the regular well-known remedies, thereby widening our understanding of these remedies. A compilation of 155 remedies, each remedy description begins with a section discussing general action of the remedy, followed by the Generals; then the order of sections follows the usual trend of chapters seen in Kent's repertory: Mind, Vertigo, Head and so on.
James Tyler Kent Unpublished Materia Medica - The intermingling of tips on dealing with conditions, remedy comparisons with finer points for differentiating remedies, general hints on case management, explanation of symptoms and brief miasmatic explanations with suggestions on miasmatic prescribing makes this book interesting to grab to. Small cases have been described off and on throughout the book which helps in deepening our understanding of the remedies and imprinting the remedy pictures on our minds. The potencies used have been mentioned, which again helps to highlight Kent's thinking process. Dr. Currim's viewpoints and notes from his own valuable experience have been added as Editor's Notes throughout the book.
James Tyler Kent Unpublished Materia Medica - An effort to bring forth the hidden coveted work of Dr. Kent which is a boon for striving Homeopaths.
| | |
| --- | --- |
| Pages | 1702 |
| Format | Hard Cover |
| Imprint | Homoeopathic Essence |
| Language | English |
Add a Review
Your email address will not be published. Required fields are marked *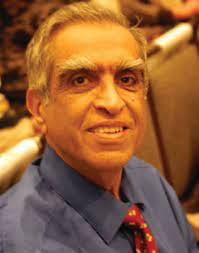 AHMED N CURRIM
Dr. Ahmed Currim, an expert on Kentian homeopathy who travelled to India to retrieve Kent's handwritten notes and corrections for the second edition of his repertory, died after a protracted illness on 12 March 2017. He was 76 years old. Currim was born on 20 November 1940 in Bombay, India, and after receiving his primary education travelled to Switzerland, in 1955, to complete his secondary studies. His wealthy relatives, owners of an umbrella manufacturing plant in Mumbai, supported... Read More