Cllinical Materia Medica
---
---
Clinical Materia Medica, by Ernest Albert Farrington, was published in 1887. This book was edited by Lilienthal and is made up of 72 of Farrington's lectures at the Hahnemann Medical College in Philadelphia. Truly there is nothing new under the sun when it comes to homeopathic interest in family groupings. ...Read More
Clinical Materia Medica, by Ernest Albert Farrington, was published in 1887. This book was edited by Lilienthal and is made up of 72 of Farrington's lectures at the Hahnemann Medical College in Philadelphia. Truly there is nothing new under the sun when it comes to homeopathic interest in family groupings. Over 100 years before the current fascination with plant families, animal remedies, and the Periodic Table, Farrington presented these lectures related to the three kingdoms.
The Materia Medica of the remedies is grouped by families-Arachnidae, Ophidiae, Compositae, Umbelliferae, the Ammoniums, etc. More than a listing of symptoms Farrington provides an extensive comparison of remedies within and across groups. Drugs are described in a lecture format. The remedies of the same family are described in a way that it also serves as a comparative Materia Medica.  
The therapeutics is organized in such a way that you can find remedies indexed by disease and diseases indexed by remedy.
A highly acclaimed work on the symptomatology of the homoeopathic remedies, this one is hard to resist.
THIS BOOK IS A PART OF SPECIAL 'STUDENT'S EDITION' SERIES, MADE ESPECIALLY FOR STUDENTS WITH PRICES YOU WOULD LOVE.
| | |
| --- | --- |
| Pages | 826 |
| Format | Paperback |
| Imprint | B.Jain Low Priced |
| Language | English |
Add a Review
Your email address will not be published. Required fields are marked *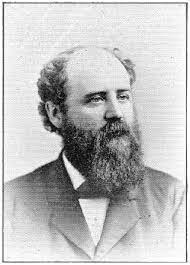 Ernest Albert Farrington
Dr. Ernest A. Farrington, was born January 1, 1847, at Williamsburg, Long Island, N. Y., and died at Philadelphia, December 17, 1885. During his early years his family removed to Philadelphia, at which place he received his education, and rapidly rose to eminence in his profession. When the Hahnemann Medical College of Philadelphia was chartered, in 1867, it became a question of serious import to him as to whether he should continue in the College with which he was connected or join the... Read More
B Jain Special Deal! Upto 22% Discount On Selected Books. Hurry!