The Lesser Writings Of C M F Von Boenninghausen
---
---
Because a number of physicians desired to obtain certain essays by Boenninghausen and because of the difficulty in obtaining them, Messrs . Boericke, Dr. Tafel decided some years since that it would be a favor and advantage to the homeopathic profession to collect the shorter writings of the old practitioner, ...Read More
Because a number of physicians desired to obtain certain essays by Boenninghausen and because of the difficulty in obtaining them, Messrs . Boericke, Dr. Tafel decided some years since that it would be a favor and advantage to the homeopathic profession to collect the shorter writings of the old practitioner, many of which had never been before published in English, in book form.
The result is thus presented. This book includes presumably all the magazine articles by Boenninghausen, and a few of the smaller of the pamphlets written by him.  Boenninghausen's contribution to Homeopathic science and literature was made between the years 1828-46. The Lesser Writings by Clemens von Boenninghausen was published in 1908. T.L. Bradford collected his German writings and L.H. Tafel translated them to English. These articles have been translated from the original journals and examined very carefully. The phraseology has been left intact. Boenninghausen's thought are revealed through essays on Thuja and Small pox, the cure of Asiatic cholera, the choice of remedy and many more. Several articles relate his experience with high potencies and their application in typhoid fever and traumatic ailments. 
It is the hope that the book will be of some advantage to those of our school who have not advanced so far as to consider Boenninghausen's opinion behind times.
| | |
| --- | --- |
| Pages | 350 |
| Format | Paperback |
| Imprint | B.Jain Regular |
| Language | English |
Add a Review
Your email address will not be published. Required fields are marked *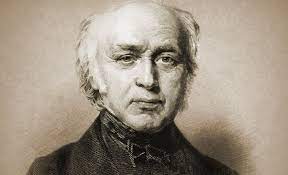 BOENNINGHAUSEN
Clemens Maria Franz Baron von Bönninghausen was a lawyer, Dutch and Prussian civil servant, agriculturalist, botanist, physician and pioneer in the field of homeopathy. In 1827 he suffered a derangement of health, which two of the most celebrated physicians obtainable declared this to be purulent tuberculosis. His health continued to decline until the spring of 1828, when all hope of his recovery was given up. At this time he wrote a farewell letter to his close botanical friend,... Read More