Miasmatic Prescribing (With Online Link)
---
---
Miasmatic Prescribing is the much enlarged edition of the book Miasmatic Diagnosis which is a bestseller book on miasms by Dr S.K. Banerjea. Author has revised and added many new chapters to the Miasmatic Diagnosis book from his further experience of more than 26 years of clinical practice and brought ...Read More
Miasmatic Prescribing is the much enlarged edition of the book Miasmatic Diagnosis which is a bestseller book on miasms by Dr S.K. Banerjea. Author has revised and added many new chapters to the Miasmatic Diagnosis book from his further experience of more than 26 years of clinical practice and brought out this new version by the name of Miasmatic Prescribing. This book is written over a period of fifteen years and supported by clinical experience. 
This is the most complete book on Miasms with new sections and ideas. 
The book contains 9 parts: 
Part I - Philosophy and Utility of Miasm- discussion of the philosophical background of miasm and views regarding suppression and the need for miasmatic prescriptions in the modern world. Key words are presented to reflect the miasmatic tendencies.
 Part II - Miasmatic Diagnostic Classifications- Starting with the mental symptoms, this is a head to foot schematic classification of the four miasms, including tips for rapid miasmatic diagnosis.
Part III - Miasmatic Diagnosis of Clinical Classifications - In this section, all the possible clinical nosological names under their respective miasmatic headings with a view to enable fast diagnosis of the corresponding miasm are given.
Part IV - Miasmatic Ancestral Tips - All the tips of Dr. Banerjea's four generations of miasmatic prescribers are mentioned.
 Part V - Miasmatic Repertory- This is a totally new concept and once again aimed for quick miasmatic diagnosis.
Part VI - Miasmatic Weightage of Medicines - A comprehensive guide to the weight, value or gradation of the medicines and listings of the leading anti-miasmatics are displayed.
Part VII - Modern Classical Prescribing – Guidance to the practical Approach to the cases.
Part VIII - Miasmatic Interpretation in Prescribing - A record of case Illustrations 
Part IX - Look and Diagnose the Miasm.
Discussion on(short descr)
-Miasmatic Philosophy: Why should we know Miasm for everyday practice 
- Miasmatic repertory 
- Look and diagnose the miasm 
- Cases illustrated for miasmatic prescribing 
- Layers of miasmatic states 
- Miasmatic diagnosis of clinical classifications 
- Miasmatic weightage of medicines 
| | |
| --- | --- |
| Pages | 312 |
| Format | Paperback |
| Imprint | B.Jain Regular |
| Language | English |
Add a Review
Your email address will not be published. Required fields are marked *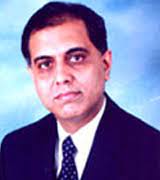 Dr. Subrata K. Banerjea
Brief About Dr. Subrata Kumar Banerjea: Subrata is also credited with 6 Gold Medals for his academic accomplishments. An author by age of 24, Subrata has written a number of books including "Clinical and Comparative Materia Medica"; "Classical Homoeopathy for an Impatient World" and the widely acclaimed "Miasmatic Prescribing". Subrata's insights into prescribing with his magnificent grasp of the nuances of Materia Medica make his lectures wonderfully rewarding and gives him the confidence... Read More