How To Best Use Boger & Boenninghausen Repertory
---
---
How To Best Use Boger & Boenninghausen Repertory
The following treatise contains all that Schussler wrote on the subject. The symptoms have been compiled from the entire available literature and enriched with author's personal experience. Since its first edition in 1888 and thereafter, ...Read More
How To Best Use Boger & Boenninghausen Repertory
The following treatise contains all that Schussler wrote on the subject. The symptoms have been compiled from the entire available literature and enriched with author's personal experience. Since its first edition in 1888 and thereafter, its steadily increasing demand has exhausted four large editions and necessitated the preparation of a fifth edition. 
• Topics covered: Introduction, History, Theory, Health and Diseases, Preparation, Dose, Biochemic and Homoeopathic relationship
 • Materia medica of the twelve tissue remedies, symptoms, common name, chemical data, general action, characteristic indications, homoeopathic data, administration, relationship, etc.
 • Therapeutic applications of the twelve tissue remedies, comprising indications and clinical cases, alphabetically arranged 
• Repertory of the twelve tissue remedies, arranged upon a pathologico-anatomical basis
| | |
| --- | --- |
| Pages | 108 |
| Format | Paperback |
| Imprint | B.Jain Regular |
| Language | English |
Add a Review
Your email address will not be published. Required fields are marked *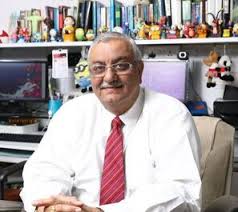 Farokh J Master
Dr. Farokh J. Master is an M.D. in homeopathy. He was awarded a gold medal for standing first in the M.D. examination. His clinic has been awarded the "Certificate of Merit" by Dr. Michael Lorenz recognizing his clinic as an important center for Iscador therapy in India. He has a rich teaching experience of more than 25 years in India as well as in foreign countries like the U.K., U.S.A., Canada, Slovakia, Austria, Hungary, Poland, Norway, Greece, Cyprus, Malaysia, Netherlands and Germany.... Read More