The Materia Medica Of Some More Important Remedies (Nosodes)
| | |
| --- | --- |
| Author: | H.C. Allen |
| | |
| | |
| ISBN: | 9788131905944 |
| | |
| Imprint: | B.Jain Regular |
| | |
---
---
The book covers the detailed and extended sympmatology of some important remedies including sarcodes, nosodes and imponderabilia. It covers 16 remedies and includes the proving of X-ray, magnets, electricity. Each remedy starts on mental generals and ending with general symptoms. Division of each ...Read More
The book covers the detailed and extended sympmatology of some important remedies including sarcodes, nosodes and imponderabilia. It covers 16 remedies and includes the proving of X-ray, magnets, electricity. Each remedy starts on mental generals and ending with general symptoms. Division of each remedy is according to head to toe distribution.
 It provides arrangement of all the characteristic (keynotes) symptoms which have been proved and verified starting from mental generals, physical generals and characteristics symptoms.
 In each remedy a brief account of provers and proving has been illustrated. The symptoms are unaltered in substance and language of remedies unchanged.
- Precise and comprehensive
- More extended symptomatology of nosodes, sarcodes and imponderabilia has been included
- Presents characteristic keynotes symptoms which have been proved and verified
-  Symptoms are arranged in such a manner that they follow each other in a logical sequence, so that no symptoms are lost to the reader even on casual reading
- Useful for students as well as to practitioners of Homoeopathy
| | |
| --- | --- |
| Pages | 89 |
| Format | Paperback |
| Imprint | B.Jain Regular |
| Language | English |
Add a Review
Your email address will not be published. Required fields are marked *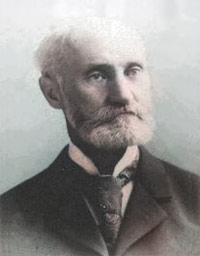 H.C. Allen
Dr. Henry Clay Allen was one of the guiding lights of Hahnemannian homeopathy. Even though he was steadfast in his adherence to the principles of Hahnemann, he always strived for constructive discussion. After receiving his graduation homeopathic training at Cleveland Homeopathic College at Cleveland, Ohio in 1861, he moved to Detroit and was appointed Professor of Materia Medica at the University of Michigan, Ann Arbor in 1880. In 1892 Allen helped found the Hering Medical... Read More