The Essential Synthesis (Foreign Edition) + Textbook of Repertory Language
---
---
A much-required expansion of Kent's Repertory, The Essential synthesis incorporates additions, corrections and changes done by Dr Kent in his own copy of the second edition. Putting all the original corrections and changes done by Dr Kent into the Essential Synthesis Dr Frederik ...Read More
A much-required expansion of Kent's Repertory, The Essential synthesis incorporates additions, corrections and changes done by Dr Kent in his own copy of the second edition. Putting all the original corrections and changes done by Dr Kent into the Essential Synthesis Dr Frederik Schroyens has ensured this repertory's intimate alignment with Dr. Kent's thinking.
Having this version of Kent's corrections allows us to accurately expand the repertory according to the construction of Kent, and opens up the future for further expansions and future additions. Kent wrote in his personal copy of the 2nd edition, a preface for his 3rd edition of the repertory: "This third edition completes my life's work. I have brought it up to date. I have re-arranged and made numerous corrections in addition to adding many new remedies. I have verified every symptom in the book. You will find all remedies of any value contained herein. The book is complete."
The repertory offers an easy-to-use thumb index. Inside, the emphasis is on clinically confirmed information. The page layout is familiar and easy to use but incorporates nice changes in structure which were introduced with Synthesis 9.1.
The book comes with a detailed blueprint called 'Textbook of Repertory Language', offered absolutely free with The Essential Synthesis. This blueprint enables easy navigation through the repertory and presents the reader with additional information which holds importance when it comes to daily medical practice.
The key attractions of the Textbook of Repertory include -
1. A whole chapter on veterinary information enlisting symptoms and remedies of veterinary origin with a list of veterinary concepts leading to the relevant symptom in the repertory – a fantastic tool for both beginners and experienced veterinary homeopaths.
2. A list of abbreviations of remedies that find a mention in the Essential Synthesis.
3. A list of keywords referring to page numbers in The Essential Synthesis
4. An extended alphabetical list of localisations to avoid symptoms being overlooked. The list enables the user to look for a particular body part and find the corresponding chapter where its symptoms would be found.
The two books have been brought out by B Jain as a special foreign edition.
| | |
| --- | --- |
| Pages | 1980 |
| Format | Paperback |
| Imprint | Homoeopathic Essence |
| Language | English |
Add a Review
Your email address will not be published. Required fields are marked *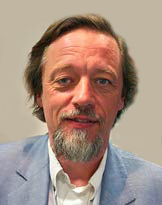 FREDERIK SCHROYENS
Dr. Frederik Schroyens was born January 12, 1953 in Mechelen, Belgium.Schroyens is a 1977 medical graduate of the State University of Gent (Belgium) and a 1978 graduate of the one-year Homeopathic Training Course at the Faculty for Homeopathy in London (MFHom).In 1981 Dr. Schroyens was the constitutive President of VSU, the largest Homeopathic School in Belgium. VSU has given a one-year introductory training on homeopathy to more than 1.000 students and fully trained over 150 homeopaths. The... Read More