Target Pg
| | |
| --- | --- |
| Author: | J D PATIL |
| | |
| | |
| ISBN: | 9788131903889 |
| | |
| Imprint: | B.Jain Regular |
| | |
---
---
This work in true sense is a complete book of MCQs for all homoeopathic subjects. It is an approach to assess a student's knowledge and understanding by means of multiple choice questions. This work can be used as a multi-dimensional tool for self assessment for revising all that you already know ...Read More
This work in true sense is a complete book of MCQs for all homoeopathic subjects. It is an approach to assess a student's knowledge and understanding by means of multiple choice questions. This work can be used as a multi-dimensional tool for self assessment for revising all that you already know and for knowing and learning whatever is new to you, as it covers the important aspects of Materia Medica, Pharmacy, Repertory and Organon in objective type format to prepare for UPSC, PSC, BHMS & MD examinations. It is a key to master the skill of solving MCQs in the limited time available. The choices for the MCQs are free from any ambiguity or overlapping with each other, therefore ensuring a better comprehension.
Highlights-
• Encompasses all homoeopathic subjects - Homoeopathic Pharmacy, Homoeopathic Materia Medica, Organon of Medicine & Homoeopathic Philosophy and Repertory & Art of Case Taking.
• The pattern and format of question framing is kept as per the standards to meet the requirement of different strata of students having varied intellect. • Questions are compiled after looking forward to the most important sections of the subject concerned.
• Different styles of question framing are also adopted, keeping patterns of various universities in view.
• All answers are verified with the standard textbooks on the concerned subject.
In this scenario when more and more universities are giving vast importance to the MCQs and most of the competitive exams are based on this format only, it is very important to master the skill of solving MCQs in the limited time available and this book can fetch you maximum marks and help you score better. The importance of accuracy also stands very vital in the era of negative marking and percentile scoring.
Looking at the variety and material present it is sure that this book will serve as a companion and navigator to the vast ocean of MCQs. It is definite that 'TARGET PG would help you achieve the highest standards.
| | |
| --- | --- |
| Pages | 538 |
| Format | Paperback |
| Imprint | B.Jain Regular |
| Language | English |
Add a Review
Your email address will not be published. Required fields are marked *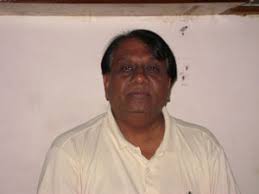 J D PATIL
Dr.J.D. Patil is a well-known author and teacher in homeopathic field. He is a highly qualified principal and was the former director of s.w. maharashtra university of health sciences, nasik. He has 36 years of teaching experience for ug and pg courses in homeopathy. He is a guide and post graduate teacher for m.d. and phd homeopathy. He has been a much sought after teacher not only in maharashtra but also in many other states. He has many best seller books to his credit like gems of... Read More