Snakes To Simillimum-
Demystifying Venoms
---
---
Dr Farokh undertook a journey to Sao Paulo (Brazil) and visited Instituto Butanta to study venomous snakes and insects. He learnt all about snakes and observed them, which allowed him to perceive every snake remedy. After returning from Brazil, Dr F.J. Master decided to start proving those snakes ...Read More
Dr Farokh undertook a journey to Sao Paulo (Brazil) and visited Instituto Butanta to study venomous snakes and insects. He learnt all about snakes and observed them, which allowed him to perceive every snake remedy. After returning from Brazil, Dr F.J. Master decided to start proving those snakes whose Materia Medica was not sufficient enough to evolve the mental picture in homeopathic language. This book is the result of his exhaustive efforts and consists of detailed provings of lesser known snake remedies.  
This comprehensive overview of homeopathic snake remedies is packed with up-to-date details about snake taxonomy, biology, habitat, provings, clinical materia medica and wherever possible, differential materia medica.
The list of snake remedies included in the book is very complete as it not only contains the few snakes we use frequently, but also offers the most recent information from Dr. Farokh's provings of snake remedies, such as Toxicophis pugnax Bungarus fasciatus, Cerastes cerastes, Clotho arietans about which there is not much literature available otherwise.
 Layout-
-First eight chapters of the book offer a deep understanding of the snakes from all angles which is the basic requirement for moving on to understand the snake remedies.
-In chapter 9, the possible family characteristics are presented in a very practical way, each time linking them with related repertory rubrics.
-A full chapter has been written on each snake in which a lot of information regarding different aspects of the snake remedy has been well documented.
Other little touches which make the book stand out. The full proving diaries are included for detailed study of
• How the drug picture was formed  Some short case summaries as well as some more explicit
• Cases are included  Some differential Materia Medica, as for example between
• Lachesis and Elaps or even between Naja and Aurum met., which is of utmost practical utility
All these ingredients make this book a very interesting work for the homeopath who wants to thoroughly study one snake or all snakes, as well as for the one who needs a quick reference during daily work.
A fascinating book about a fascinating topic.
| | |
| --- | --- |
| Pages | 832 |
| Format | Hard Cover |
| Imprint | Homoeopathic Essence |
| Language | English |
Add a Review
Your email address will not be published. Required fields are marked *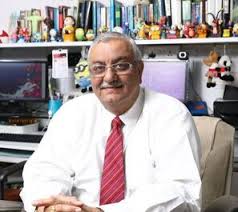 Farokh J Master
Dr. Farokh J. Master is an M.D. in homeopathy. He was awarded a gold medal for standing first in the M.D. examination. His clinic has been awarded the "Certificate of Merit" by Dr. Michael Lorenz recognizing his clinic as an important center for Iscador therapy in India. He has a rich teaching experience of more than 25 years in India as well as in foreign countries like the U.K., U.S.A., Canada, Slovakia, Austria, Hungary, Poland, Norway, Greece, Cyprus, Malaysia, Netherlands and Germany.... Read More