Robin Murphys Commentary On Organon Of Medicine
| | |
| --- | --- |
| Author: | ROBIN MURPHY |
| | |
| | |
| ISBN: | 9788180564635 |
| | |
| Imprint: | B.Jain Large Print |
| | |
---
---
This book is intended for practicing doctors in alternative medicine, paramedical staff, amateur practitioners and social workers. Even an experienced allopath doctor will ...Read More
This book is intended for practicing doctors in alternative medicine, paramedical staff, amateur practitioners and social workers. Even an experienced allopath doctor will find valuable information regarding rheumatic diseases, its causes and diagnosis and cure by holistic approach.
| | |
| --- | --- |
| Pages | 549 |
| Format | Paperback |
| Imprint | B.Jain Large Print |
| Language | English |
Add a Review
Your email address will not be published. Required fields are marked *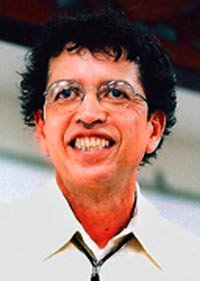 ROBIN MURPHY
Dr. Robin Murphy was born August 15, 1950 in Grand Rapids, Michigan. He carried out his undergraduate studies at the University of Michigan at Ann Arbor. There he discovered their homeopathic collection and became intrigued with the system it described.In 1976 he entered the National College of Naturopathic Medicine (NCNM), on a Hahnemann Scholarship. While at the school he studied with Dr. Ravi Sahni and Dr. John Bastyr. He directed the homeopathy program at NCNM from 1980-1984. He also taught... Read More
B Jain Special Deal! Upto 22% Discount On Selected Books. Hurry!