Physiological Materia Medica
| | |
| --- | --- |
| Author: | W H BURT |
| | |
| | |
| ISBN: | 9788131903568 |
| | |
| Imprint: | B.Jain Regular |
| | |
---
---
Besides learning the symptom picture of a drug, and disease pathology, it is imperative for a budding homeopath to know the pathology of a drug- what a drug is, where it is obtained from, how it is prepared for medicinal use. How it acts upon the human organism, what tissues ...Read More
Besides learning the symptom picture of a drug, and disease pathology, it is imperative for a budding homeopath to know the pathology of a drug- what a drug is, where it is obtained from, how it is prepared for medicinal use. How it acts upon the human organism, what tissues it especially acts upon, how it affects them, how much quantity of the drug is to be taken to produce certain results and what are its characteristic therapeutics. Therefore, the aim of this work is to place in the hands of the student of Materia Medica, a text-book so arranged that he can readily find this information about a drug. This the author- Dr. W. H. Burt has endeavoured to do with each drug, not only of the old, but of all the important new, remedies; in the following arrangement- the Latin name of the drug followed by the English name; habitat, the part used in medicine, and how to prepare it for use; then its antidotes; and the number of tissues acted upon.
Highlights
A set pattern followed throughout the book to make the understanding of all the drugs easy. It is a complete symptom register of proving.
A tabulated summary of a drug's whole range of action given in every chapter. From this its line of uses may be grasped in a few moments. Then follows the physiological action, tissue by tissue; and finally, under the head of Therapeutic Individuality, its characteristic therapeutics are given. 
To know what tissues it acts upon, and just how it affects them, leads directly to its curative action ; and clinical experience ex won in mortis, will soon give us its grand characteristics; for drugs.
In collating the therapeutics of each drug, it has been the aim to select those symptoms only, whether pathogenetic or clinical, that have been tested repeatedly and found reliable by our best practitioners, so often that they have been declared "Characteristics" or "KEY-NOTES" of the drug. 
To render the work still more worthy of a student's approval, Chloral Hydrate and Iodoform have been added.
Ideal for in- depth knowledge of drug pathology. 
An extensive work on the physiological action of our remedies together with their characteristic indications and pharmacology where it meets with the demand of both the student as well as the practitioners.
| | |
| --- | --- |
| Pages | 992 |
| Format | Paperback |
| Imprint | B.Jain Regular |
| Language | English |
Add a Review
Your email address will not be published. Required fields are marked *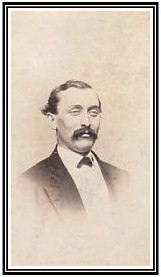 W H BURT
William H. Burt was responsible for the actual proving of about 30 remedies. Generally working with crude doses as "heroic" provings. Burts provings include: Aesculus Baptisia Cactus grandiflorus Caulophyllum Collinsonia Dioscorea Hamamelis Hydrastis canadensis Iris versicolor Leptandra virginica Phytolacca Pulsatilla nutalliana (the native Pulsatilla of northwestern North America) Ustillago Veratrum viride (North Americas native Veratrum specie).