Illustrated Materia Medica See The Drug Picture Of 82 Drugs To Remember It Forever
| | |
| --- | --- |
| Author: | KAMAL KANSAL |
| | |
| | |
| ISBN: | 9788131900536 |
| | |
| Imprint: | B.Jain Regular |
| | |
---
---
Many methods have been devised for learning about the wide-ranging field of Homoeopathy, but I had never seen this kind of illustrated treatment of the subject. It is most enjoyable to look through the book and almost effortlessly ...Read More
Many methods have been devised for learning about the wide-ranging field of Homoeopathy, but I had never seen this kind of illustrated treatment of the subject. It is most enjoyable to look through the book and almost effortlessly the reader learns to recognize various symptoms. What is more, he has captured the essential aspects of each remedy.
Dr. (Mrs.) Veronica Carstens
federal republic of German
The Book apart from giving the summary picture of the drugs, gives also cartoon pictures to illustrate the symptoms of the medicines. This makes the summary more impressive. I am sure this book would be welcomed by the Homoeopathic profession as an interesting contribution of the study of Materia Medica.
Dr. D.P. Rastogi
Formerly Director, Central Council for Research in Homoeopathy, New Delhi
The young author has tried to visualize the symptoms of medicines, making the difficult subject Materia Medica easy to understand and remember. I am sure it will be popular among the professionals and particularly students of Homoeopathy.
Dr. B.C. Roy
Senior Homoeopathy Physician, Central Government Health Scheme (C.G.H.S.), New
Delhi
| | |
| --- | --- |
| Pages | 164 |
| Format | Paperback |
| Imprint | B.Jain Regular |
| Language | English |
Add a Review
Your email address will not be published. Required fields are marked *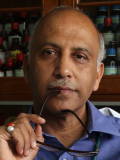 KAMAL KANSAL
Dr. Kamal Kansal is a Homoeopathic Physician and a leading Classical homeopath in India, with over 35 years of his clinical practice in Delhi.Graduated in 1977 from Delhi prestigious Nehru Homoeopathic Medical College with merit,was the first House physician,served Govt.of Delhi as homoeopathic physician for 16 years.He is ardent student of Homeopathy practices clinical Homoeopathy. He is well known in the world of Homeopathy. He has contributed to many homoeopathic journals has authored 22... Read More
B Jain Special Deal! Upto 22% Discount On Selected Books. Hurry!