Homeopathy Viewed Diagnostically Part-1 (With Remedies)
| | |
| --- | --- |
| Author: | B JAIN |
| | |
| | |
| ISBN: | 9788131944493 |
| | |
| | |
---
---
The name of the book is self-explainatory. It is a research work of the author to find out the Homœopathic remedies in conformity with the diagnosed disease, a patient may suffer with, as done in the modern system of treatment. And it is not just looking into the symptoms only, a patient bears with. ...Read More
The name of the book is self-explainatory. It is a research work of the author to find out the Homœopathic remedies in conformity with the diagnosed disease, a patient may suffer with, as done in the modern system of treatment. And it is not just looking into the symptoms only, a patient bears with. Obviously, the findings are much more effective and quicker in response.

The book(part-1) comprises of the writtings on remedies of E.N.T, respiratory tract, G.I.tract, female , rheumatism, skin and a few nerve (epilepsy, vertigo etc.) related diseases. A comprehensive formulation of the effective potency is a special attraction of the book.

The diagnostic approach of this kind as envisaged by the author does follow the Homœopathic philosophy but with a modern and scientific application as per the demand of this age.
It may explore a new dimention in Homœopathic treatment.
| | |
| --- | --- |
| Pages | 128 |
| Format | Paperback |
| Imprint | |
| Language | English |
Add a Review
Your email address will not be published. Required fields are marked *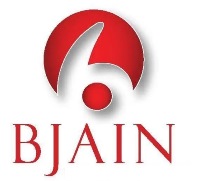 B JAIN
B Jain Group of Companies' foundation was laid in 1966 when Dr P.N. JAIN, who use to prepare the notes of Homeopathic Lecturers in his extra time, began to publish Copyright Homeopathic Books during nights at incredibly low prices, just to make a little extra money for his family. His day-night efforts, along with the support of his wife, Mrs. Bimla Jain, soon transformed into a new entrant with the name of "B Jain" leading to a revolution in the Homeopathic industry of India.With the... Read More