Defeat Headache
| | |
| --- | --- |
| Author: | ASHISH INDANI |
| | |
| | |
| ISBN: | 9788131911389 |
| | |
| Imprint: | B.Jain Regular |
| | |
---
---
Headache, the most common pain occurring in the human race, is experienced in more or less intensity by every one of us. The severity and frequency of headache is progressively increasing due to modifications in sleep, food, exercise and other lifestyle habits. Advancement in ...Read More
Headache, the most common pain occurring in the human race, is experienced in more or less intensity by every one of us. The severity and frequency of headache is progressively increasing due to modifications in sleep, food, exercise and other lifestyle habits. Advancement in technology has added several new factors that contribute to the headache portfolio. Radiation (visual and non-visual) and sound (audible and non-audible) factors in the form of machinery and computer are the two most common causes of headache. Several other factors are now known to cause disturbances in sleep. If this graph continues to grow, every other individual in the urban population is going to be a victim of chronic headache disorder in the next decade.
Headache is the most common ailment which all of us experience at one time or the other. It can range from a mild ache to something as painful and excruciating as a migraine.
Interestingly, there are a plethora of reasons that can trigger a headache.
However, Dr Ashish Indani has made a tremendous effort to make us understand the nature and characteristics of different kinds of headache. In his book, 'Defeat Headache' he has covered all aspects of headache from its causes, its variations to the various therapies available to combat it.
He has also discussed various case studies which are an eye opener towards the causes of headache that range from everyday activities, our eating habits and even seasonal changes.
Publisher's Note
We are extremely happy to present Dr Ashish Indani's 'Defeat Headache' as it is through his efforts that common man can understand and find means to combat headaches of all kinds and live a full and headache-free life.
| | |
| --- | --- |
| Pages | |
| Format | Paperback |
| Imprint | B.Jain Regular |
| Language | English |
Add a Review
Your email address will not be published. Required fields are marked *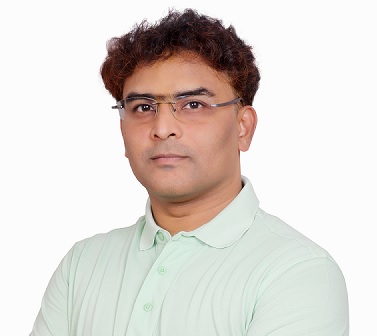 ASHISH INDANI
Dr. Ashish Indani, the Author of this book is a renowned Medical Device Professional, known in the Medical Device Community globally for his in-depth understanding of Various Medical Device Regulations and Clinical Research process. Through his career with AYUSH affiliated Medical Schools, and Medical Device companies for a large range of devices. He has worked closely with various regulations, for approval of his clinical studies in the global set up. He has continuously been vocal about not... Read More