Beginners Guide To Bach Flower Remedies
---
---
It is a pioneering zeal by the author on a new subject of Bach Flower Remedies, which is an allied subject of homeopathy. The system of flower remedies is still in its infancy stages. Various types of remedies with actual cases treated by the author himself together with the negative and positive ...Read More
It is a pioneering zeal by the author on a new subject of Bach Flower Remedies, which is an allied subject of homeopathy. The system of flower remedies is still in its infancy stages. Various types of remedies with actual cases treated by the author himself together with the negative and positive aspects of various types of treatment medicines are explained in a simple and lucid-language. The cases given are complete in every context along with follow ups and patient's feedback. 
Each medicine is described in its wholesome aspect – name, symptoms, dosage, follow ups and feedbacks from patients after treatment.
This books is complete in all aspects covering headings starting from
-Discovery of flowers having therapeutic effects,
-How to prescribe the remedies their dosage and repetition, 
-Analytical Materia Medica,
- Descriptive Materia Medica (medicines discussed in an elaborate manner with number of cases discussed).
The repertory section of the book is complete and the rubrics can be located in a minute's time.
In this 2nd edition of the book, the font and the size of book have been increased, which is now very impressive and attractive.
The system of Flower remedies is still in infancy and it is hoped that this work from the author will make the system popular which will be appreciated by the students and practitioners. 
| | |
| --- | --- |
| Pages | 228 |
| Format | Paperback |
| Imprint | |
| Language | English |
Add a Review
Your email address will not be published. Required fields are marked *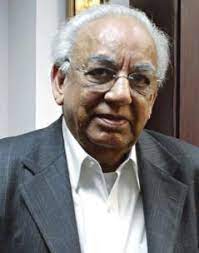 V Krishnamurthy
Dr V. Krishnaamurthy, is not new to homoeopathic world. He has distinguished himself by his scholarly papers; 'Diseases of Females', 'Legal Medicine in Homoeopathy'. 'Cancer and its Cure', which have been published in various journals in India and abroad. Besides this, his book 'Learn Homoeopathy the Easy Way has been praised by students and practitioners alike. Dr. Krishnamoorty has now turned his attention to Bach Flower system and he is currently working on the system and doing... Read More