Bedside Clinical Prescribing
---
---
This is an enlarged edition of a great work Dr. Master with an ocean of tips for understanding the patient remedies and bedside prescribing. The author entails minute details with regards to the differentiating features of the remedies. Birth of this book was born out of daily needs from author's ...Read More
This is an enlarged edition of a great work Dr. Master with an ocean of tips for understanding the patient remedies and bedside prescribing. The author entails minute details with regards to the differentiating features of the remedies. Birth of this book was born out of daily needs from author's private practice. His extensive knowledge in hospital practice, clinical medicine and treating advanced pathology helped him so much to discover small remedies.
According to Dr. K. N. Mathur there are many varieties of specific drugs, 
1. Homeopathic specifics 
2. Organopathic specifics 
3. Aetiological specifics 
4. Miasmatic specifics
 5. Antipathic specifics
 6. Antibiotic specifics 
7. Substitutional specifics
A study of all these varieties of specifics gives us a lot of confidence when a seemingly indicated remedy fails to act. The remedies listed as specific homeopathic remedies are reliable because they are based upon the experience of last 38 years of practicing classical homeopathy of Dr. Farokh's. Works of different masters of homeopathy are also portrayed.
The book provides the students a better insight into the remedies listed as specific homoeopathic remedies for various disease conditions based upon the author's vast experience of practicing classical homoeopathy.
 Highlights- 
- This book also enlightens the readers with the work of different masters of homoeopathy on the subject enlisting their clinical tips.
-The chapters have been divided from head to toe including various systems of the human body
- It consists of more than 500 clinical symptoms and conditions along with various remedy tips.
- A special chapter on tops related to plants and animals have also been   added. 
This book will be of good use to those practitioners who have a busy practice and face challenges every single hour. 
| | |
| --- | --- |
| Pages | 509 |
| Format | Paperback |
| Imprint | |
| Language | English |
Add a Review
Your email address will not be published. Required fields are marked *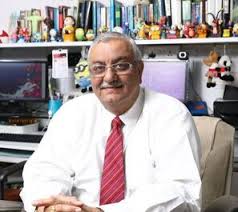 Farokh J Master
Dr. Farokh J. Master is an M.D. in homeopathy. He was awarded a gold medal for standing first in the M.D. examination. His clinic has been awarded the "Certificate of Merit" by Dr. Michael Lorenz recognizing his clinic as an important center for Iscador therapy in India. He has a rich teaching experience of more than 25 years in India as well as in foreign countries like the U.K., U.S.A., Canada, Slovakia, Austria, Hungary, Poland, Norway, Greece, Cyprus, Malaysia, Netherlands and Germany.... Read More