A Manual Of Pharmacodynamics
---
---
This book has been cast in the form of lectures on the remedies in a pleasantly personal fashion, creating an image of the remedy in the minds of the reader. These lectures were delivered as part of the course of instruction of the London School of Homoeopathy which are based on sources of our materia ...Read More
This book has been cast in the form of lectures on the remedies in a pleasantly personal fashion, creating an image of the remedy in the minds of the reader. These lectures were delivered as part of the course of instruction of the London School of Homoeopathy which are based on sources of our materia medica, i.e original provings.
 A brief analytical account of pathogenesis, sources and also, where possible, the manner in which the symptoms were obtained has been given about each remedy. A unique and interesting paper of the Hahnemann's dosage from 1796 to his death has been added to dispel the extravagant notion prevalent about Hahnemann's potencies.
EDITIONS – it has total of 6 editions
First edition - 1867 as the first part of "manual of homoeopathic practice for students and beginners"
Second edition 1870
Third edition 1875-76 (re-written) appeared in two parts in 1875 and 1876 respectively
Fourth edition   1880 (revised and augmented) more than one fourth larger than the predecessor
Sixth edition 1893
 The book is in lecture form, in a pleasantly personal fashion, which contains history of the plant or mineral, its use or abuse, preparation, and action on proving, and the narration gives an image about the drug to the reader even to laymen.
First 105 pages are about sources of materia medica, general principle of drug action, posology etc.
This work has been selected by scholars as being culturally important, and is part of the knowledge base of civilization as we know it. It was reproduced from the original artefact, and remains as true to the original work as possible. Scholars believe, and we concur, that this work is important enough to be preserved, reproduced, and made generally available to the public.
| | |
| --- | --- |
| Pages | 976 |
| Format | Paperback |
| Imprint | B.Jain Regular |
| Language | English |
Add a Review
Your email address will not be published. Required fields are marked *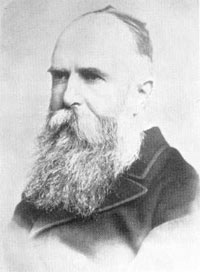 RICHARD HUGHES
RICHARD HUGHES : He was born on August 20, 1836 in London, England. He received his education in Edinburgh, Scotland. In 1867, he wrote 'Manual of Pharmacodynamics' & 'Manual of Therapeutics'. He worked as an officer for the British Homoeopathic Society. He was the editor of British Journal of Homoeopathy. He also edited the 6 volumes of 'Cyclopedia of Drug Pathogenesy' & worked with T.F. Allen on his 10 volumes of 'Encyclopedia Materia Medica'. He rendered immeasurable aid to... Read More