A Concise Textbook Of Obstetrics And Neonatology With Homoeopathic Therapeutics
---
---
A Concise Textbook of Obstetrics and Neonatology with Homoeopathic Therapeutics is an outstanding work of the author, Dr Trupti Mangesh Deorukhkar has tried her best to make the subject as complete as possible by explaining all the topics from the basic principles of reproduction to diagnosis of pregnancy ...Read More
A Concise Textbook of Obstetrics and Neonatology with Homoeopathic Therapeutics is an outstanding work of the author, Dr Trupti Mangesh Deorukhkar has tried her best to make the subject as complete as possible by explaining all the topics from the basic principles of reproduction to diagnosis of pregnancy to antenatal care to the mechanism of normal and abnormal labor in a very simplified way, easy to grab by a student as well as special therapeutic tip for a clinician. The book also includes a section on neonatology constituting all the relevant topics for examination point of view as well as the obstetric cases encountered in day-to-day practice. It includes care of the newborn, neonatal examination and all the diseases the new born may suffer from. An attempt has been made to include all the important homoeopathic therapeutics in each topic. Hence, the reader does not have to refer to different books for homoeopathic management. Homoeopathic therapeutics can be used as our first line of treatment when there are obstacles to cure. Knowledge about homoeopathic therapeutics and specifics will help us in overcoming the initial hurdle. These therapeutic remedies also help to treat the acute complaints.
 Rubrics with remedies from Kent's repertory that can be used for quick references have been mentioned in the book. Also, in the end, a question bank has been added to help the students to prepare well for their exams. The language of the book simple so that not only students and practitioners can make use of it but also the layman can use it as a self-help book, giving them the much needed information about the obstetrical part of medicine. Rubrics with remedies from Kent's repertory that can be used for quick references have been mentioned in the book. Also the common ailments of neonates along with the role of homoeopathy in such cases have been included. As a physician, one should always aim at the constitutional remedy which will bring about the ideal cure as said by our Master, Dr Samuel Hahnemann. 
Dr. Trupti is always emphasised over the importance of disease diagnosis and promotes an integrated approach between homoeopathy and modern medicine, especially while treating pregnant females. This book reiterates the same and encourages students & practitioners to maintain a balance between the diagnosis, supportive treatment along with the role of homoeopathy in obstetrics and Neonatology. The clinical tips verified from her practice are an added feature that will benefit all the readers. 
| | |
| --- | --- |
| Pages | 359 |
| Format | Paperback |
| Imprint | |
| Language | English |
Add a Review
Your email address will not be published. Required fields are marked *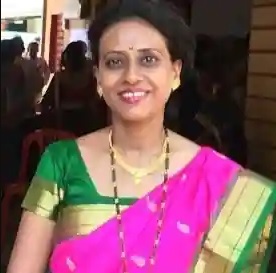 Trupti M. Deorukhkar
Dr Trupti M. Deorukhkar is the Head of Department of Obstetrics and Gynaecology at Smt. Chandaben Mohanbhai Patel Homoeopathic Medical College, Mumbai. She graduated in the year 1998 and completed her post-graduation in the year 2009. A homoeopathic practitioner and a lecturer since 20 years, she always had a keen interestto write something on women's healthcare .