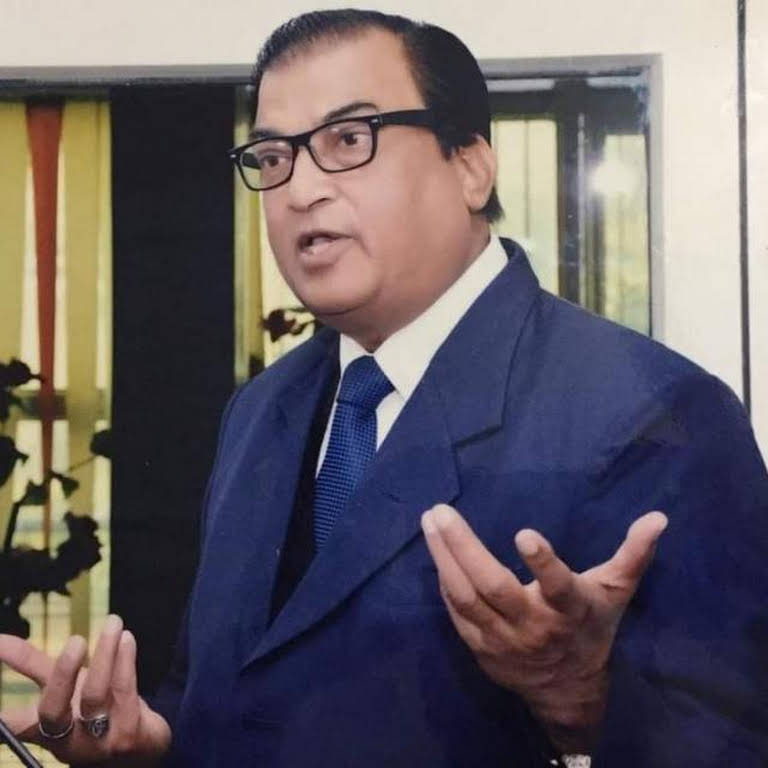 Mr. Dr S.M. Singh
About the Author –
Professor (Dr.) S.M.  Singh {M.D. (Hom.), Ph.D (MM) (Udaipur), Ph.D. Materia Medica. (Health Science University- Nasik)}
He is a well-known personality in the Homoeopathic World.
He has been practicing for over more than 50 years.
He is serving as the Director of Sri Sai Nath PGI Institute of Homoeopathy & Research Center, Allahabad, UP and also is an Emeritus Professor of Homoeopathy University Jaipur, Rajasthan.
About his formerly achievements he had been -
1. Retired from Govt. L. B. S. Homoeopathic Medical College , Allahabad
2. The Principal of Sri Sai Nath Post Graduate Institute of Homoeopathy, Allahabad.
2. Member of Governing Body N.I.H, Ministry of Health, Govt. of India.
3.  Member of Scientific Advisory Committee C.C.R.H, Ministry of Health, Govt. of India.
4. Chairman of PG & Education Committee, C.C.H Ministry of Health, Govt. of India.
Dr S.M. Singh has been the Recipient of multiple Awards –
 • Significant Contribution Award (ICMH- AIIMS-2014) 
• Award for Excellence (2017), University of Allahabad.
• Lifetime Achievement Award, 2005, Delhi.
• Best Teacher Award, 2006 (Dr. B.K. Bose Memorial)
• Hahnemann National Award, 2008
 • ICONS of health Award 2018
• The Times of India Brand ICONS Award 2015, 2016, 2017, 2018
Presented scientific papers-
 Evidence based Cured incurable cases through audio visual presentation at National and International Homeopathic Conferences, including-
USA, Japan, Germany, South Africa , Italy, Brazil & other  10 countries.
Author Books Written by Prof. (Dr) S. M. Singh
The Man in Health, History of Medicine, The Medicine pf experience (Hindi translation), Bronchial Asthma & Homoepathy, Psychology & Psychiatry (P.G lecture note series)