Skin: Homeopathic Approach To Dermatology
---
---
Skin diseases contribute to a significant proportion of day to day ailments. The author's firm belief that they can be removed in their totality by the carefully selected internal remedy without recurrence, is the precursor to this work by Dr. Farokh J. Master. This second edition has been completely ...Read More
Skin diseases contribute to a significant proportion of day to day ailments. The author's firm belief that they can be removed in their totality by the carefully selected internal remedy without recurrence, is the precursor to this work by Dr. Farokh J. Master. This second edition has been completely re-written by the author to include every authentic detail in respect to present day knowledge. 
A homeopathy student must be well versed with the kind of skin ailments that a patient brings to the clinic. Additionally, he must also know the newer diseases that are continually being added to the list and most importantly the correct way to approach them and deal with them. 
Highlights
A detailed account of all the major skin conditions with their causation, diagnosis and homeopathic treatment in easily understandable way are mentioned.
Vast and extensive information exclusively on the subject of dermatology including coloured pictures of various clinical conditions which benefit a student in learning to identify them in clinics.
Many new additions to disease inventory like Tuberculosis of skin, Hansen's disease, disorder of pigmentation, Ichthyosis, Chicken pox, etc and therapeutics have been made. 
Various clinical cases and the peculiar symptoms of different homeopathic remedies have also been described elaborately.
This book is worth the purchase along with other standard books on skin. This book has an edge as it has a grasp on the homeopathic approach. It is of an immense help in offering differentials to the younger and less experienced practitioner as it will be to the undergraduate learner in their understanding of the therapeutics of skin diseases.
| | |
| --- | --- |
| Pages | 995 |
| Format | Paperback |
| Imprint | B.Jain Regular |
| Language | English |
Add a Review
Your email address will not be published. Required fields are marked *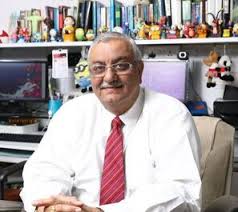 Farokh J Master
Dr. Farokh J. Master is an M.D. in homeopathy. He was awarded a gold medal for standing first in the M.D. examination. His clinic has been awarded the "Certificate of Merit" by Dr. Michael Lorenz recognizing his clinic as an important center for Iscador therapy in India. He has a rich teaching experience of more than 25 years in India as well as in foreign countries like the U.K., U.S.A., Canada, Slovakia, Austria, Hungary, Poland, Norway, Greece, Cyprus, Malaysia, Netherlands and Germany.... Read More