Managing Aches And Pains
| | |
| --- | --- |
| Author: | B JAIN |
| | |
| | |
| ISBN: | 9788131908501 |
| | |
| | |
---
---
Our modern life causes more aches and pains than ever before, and the solution goes beyond simply dealing with symptoms through medication or stoicism, according to a new book, Managing Aches and Pains by Australian Osteopath Dr Patrick Mudge, and investigative health journalist and author ...Read More
Our modern life causes more aches and pains than ever before, and the solution goes beyond simply dealing with symptoms through medication or stoicism, according to a new book, Managing Aches and Pains by Australian Osteopath Dr Patrick Mudge, and investigative health journalist and author Jeanette Leigh.

Mudge and Leigh have created an outstanding resource for both the general public and health professionals, offering timely advice on overcoming musculoskeletal complaints and staying healthy.

"Regardless of age, understanding more about how our body works, what it needs to be healthy, and what to do when things go wrong, gives us all a better chance of realising our physical potential and getting more out of life," says Dr Mudge.

Jeanette Leigh, co author of Managing Aches and Pains, says the key to good health and managing pain is having access to all the facts and alternatives.

"Todays lifestyles can be very damaging. Stress, lack of exercise and poor posture are all taking their toll. More and more people are experiencing aches and pains as a result. Our book provides hundreds of solutions to negate and prevent aches and pains and foster well being," Leigh says.
Managing Aches and Pains provides:

> A comprehensive and easy to read view of the extraordinary workings of the body;
> Advice about nutrition, exercise, lifestyle and sleep;
> Information about the many painful and debilitating conditions of the bodys musculoskeletal structures;
> Explanations of holistic methods of treatment and prevention along the way;

This comprehensive resource provides great advice regarding the best remedies and therapies to seek.
| | |
| --- | --- |
| Pages | 364 |
| Format | Paperback |
| Imprint | |
| Language | English |
| Weight | 100 |
Add a Review
Your email address will not be published. Required fields are marked *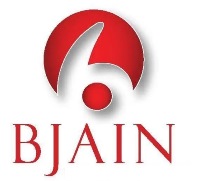 B JAIN
B Jain Group of Companies' foundation was laid in 1966 when Dr P.N. JAIN, who use to prepare the notes of Homeopathic Lecturers in his extra time, began to publish Copyright Homeopathic Books during nights at incredibly low prices, just to make a little extra money for his family. His day-night efforts, along with the support of his wife, Mrs. Bimla Jain, soon transformed into a new entrant with the name of "B Jain" leading to a revolution in the Homeopathic industry of India.With the... Read More