Handbook Of Homoeopathic Therapeutics On Obstetrics And Gynaecology
---
---
That Homoeopathy has a role in the obstetric and gynaecological disorders is a common knowledge today. Many females take up homoeopathic treatment for their ailments, as Homoeopathy provides them safe and permanent recovery. But owing to a large number of medicines that Homoeopathy ...Read More
That Homoeopathy has a role in the obstetric and gynaecological disorders is a common knowledge today. Many females take up homoeopathic treatment for their ailments, as Homoeopathy provides them safe and permanent recovery. But owing to a large number of medicines that Homoeopathy offers for such disorders, it sometimes becomes difficult for the doctor to choose the right medicine. This Handbook of Homoeopathic Therapeutics on Obstetrics and Gynaecology is, therefore, a welcome addition to the homoeopathic literature.
This book by Dr. Kedarnath Naik covers the range of gynecological and obstetric conditions where the benefits of homeopathic medicines can be availed. The book not only provides the guiding clinical symptoms on which the medicine is most indicated, it also mentions some general indications like mental and physical generals and characteristic symptoms of each medicine to further facilitate the choice of remedy. The symptoms mentioned in the book seem to be carefully chosen as it summaries the main indications of the medicine.
The ground plan of enumerating different medicines under each chapter and the framework of itemizing different indications under a particular medicine has been made simplified and organized for easy comprehension by the students, which is as follows-
1. Each chapter opens with a brief introductory paragraph that gives some general information pertaining to that particular disease condition.
 2. At the beginning of each medicine,the aetiological factors, the causes or reasons for existence of such symptoms, in context to the condition are discussed.
 3. This is followed by the particular symptoms of the medicine that the patient presents, which help to arrive at nosological nomenclature of the disease for the sake of diagnosis, prognosis and management.
 4. This is again followed by the modalities, the factors modifying the disease condition in the direction of aggravation or amelioration, relevant to that condition only, to further facilitate the choice of the remedy
5. The general indications of the medicine comes next which help to build up the totality of symptoms in order to individualize the case from the other.
 6. At the end, relationship of the medicine (confined to that female condition only) is given to narrow down the choice of remedy as well as for deciding the second prescription.
A separate chapter titled "Miasmatic Considerations" has been supplemented at the end to illustrate the miasmatic diagnosis of different gynecological and obstetrical complaints and to evaluate the miasmatic weightage of different medicines used in those conditions.
This book is a ready reference tool in the hands of a homoeopath and will prove to be very useful for homoeopathic students and practitioners.
| | |
| --- | --- |
| Pages | 218 |
| Format | Paperback |
| Imprint | B.Jain Regular |
| Language | English |
Add a Review
Your email address will not be published. Required fields are marked *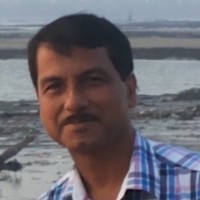 KEDARNATH NAIK
Dr. Kedarnath Naiko graduated from Dr. Abhin Chandra Homoeopathic Medical College and Hospital, Bhubaneswar in the year 1985 and did his M.D. (Horn.) in Materia Medica in the year2000 from Utkal University, Orissa. Currently, he is working as a faculty member in the department of Physiology and Biochemistry and also teaches Materia Medica and Therapeutics of Obstetrics and Gynaecology in Dr. Abhin Chandra Homoeopathic Medical College and Hospital, Bhubaneswar. He is the Proving Associate in the... Read More