Handbook Of Biochemic Guide For Common Ailments
---
---
This book gives a record of thought by one of the best writers in the field of homoeopathy, Dr. Robert Ellis DUDGEON(1819-1904),M.D, and from a time which was just 8 years after Hahnemann's death. It is the unvarnished beginning. It is packed with information never seen elsewhere, and gives detailed ...Read More
This book gives a record of thought by one of the best writers in the field of homoeopathy, Dr. Robert Ellis DUDGEON(1819-1904),M.D, and from a time which was just 8 years after Hahnemann's death. It is the unvarnished beginning. It is packed with information never seen elsewhere, and gives detailed and sound accounts of the views of nearly all homoeopathic doctors throughout the world on Hahnemann's system. Beauty of his work is that he was an excellent scholar, and every opinion and judgement he offers --and he offers many --is backed up with historical detail and based upon his own clinical experience. One of the salient features of this book is that it contains a very good account of Hahnemann's life, as well as numerous details about the historical development of potentization, and about the development of homoeopathy in general.
| | |
| --- | --- |
| Pages | 192 |
| Format | Paperback |
| Imprint | |
| Language | English |
Add a Review
Your email address will not be published. Required fields are marked *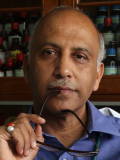 KAMAL KANSAL
Dr. Kamal Kansal is a Homoeopathic Physician and a leading Classical homeopath in India, with over 35 years of his clinical practice in Delhi.Graduated in 1977 from Delhi prestigious Nehru Homoeopathic Medical College with merit,was the first House physician,served Govt.of Delhi as homoeopathic physician for 16 years.He is ardent student of Homeopathy practices clinical Homoeopathy. He is well known in the world of Homeopathy. He has contributed to many homoeopathic journals has authored 22... Read More
B Jain Special Deal! Upto 22% Discount On Selected Books. Hurry!