Dental Disease And Their Homeopathic Treatment Rev Ed
| | |
| --- | --- |
| Author: | KAMAL KANSAL |
| | |
| | |
| ISBN: | 9788131902851 |
| | |
| Imprint: | B.Jain Large Print |
| | |
---
---
The design of the present handbook is to furnish such a digest of the essentials of practical dermatology, as will be serviceable alike to students and practitioners. The text consists of short general observations on the anatomy, physiology, and pathology of the skin, and on the symptomatology, etiology, ...Read More
The design of the present handbook is to furnish such a digest of the essentials of practical dermatology, as will be serviceable alike to students and practitioners. The text consists of short general observations on the anatomy, physiology, and pathology of the skin, and on the symptomatology, etiology, diagnosis and classification of cutaneous diseases; followed by a detailed description of each individual affection, giving its clinical history and treatment. To this is added a chart, with diagnostic, therapeutic and dietetic hints, which it is believed will be found extremely useful.
| | |
| --- | --- |
| Pages | 52 |
| Format | Paperback |
| Imprint | B.Jain Large Print |
| Language | English |
Add a Review
Your email address will not be published. Required fields are marked *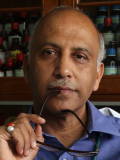 KAMAL KANSAL
Dr. Kamal Kansal is a Homoeopathic Physician and a leading Classical homeopath in India, with over 35 years of his clinical practice in Delhi.Graduated in 1977 from Delhi prestigious Nehru Homoeopathic Medical College with merit,was the first House physician,served Govt.of Delhi as homoeopathic physician for 16 years.He is ardent student of Homeopathy practices clinical Homoeopathy. He is well known in the world of Homeopathy. He has contributed to many homoeopathic journals has authored 22... Read More
B Jain Special Deal! Upto 22% Discount On Selected Books. Hurry!