Decoding The Dose
| | |
| --- | --- |
| Author: | SUMIT GOEL |
| | |
| | |
| ISBN: | 9788131910795 |
| | |
| Imprint: | B.Jain Regular |
| | |
---
---
The strongest arguments against Homeopathy have never been those directed at its fundamental principle, the law of similar but the most controversial, debated and argued issue has always been the remedial power of 'high dilutions'. To understand the concepts and the evolution of concepts of homeopathic ...Read More
The strongest arguments against Homeopathy have never been those directed at its fundamental principle, the law of similar but the most controversial, debated and argued issue has always been the remedial power of 'high dilutions'. To understand the concepts and the evolution of concepts of homeopathic posology, a detailed study of the views and clinical experiences of pioneering homeopaths over the ages was essential. This involves a review of published literature like books, journals as well as cases of leading homeopaths.
This is not a theoretical work of speculation, but one that is based on Inductive Logic. This is not purely a theoretical study, but a study that is based also on the clinical experiences of leading homeopaths. It does leave scope and guidelines for further clinical study and research on the subject. The author requests the reader to follow the flow of thoughts as elucidated in the book, chapter by chapter, chronologically, to be able to evolve their understanding on the subject.
The purpose of the book is not to offer instant, readymade tips and rules for posology, the purpose is to clear the misconceptions and make the foundation strong. The purpose of the book is not to give INFORMATION on posology but to evolve the knowledge within the readers.
 This book provides with:
 - A summary of the concepts of Homoeopathic posology.
- Different viewpoints starting from the Hahnemannian era and of the various masters like Boenninghausen, Kent and homoeopaths of the post Kentian era.
- The appendix is an interesting aspect where he has given an analysis in percentage of which potencies were used by which homoeopath by studying various case reports from them.
-This book is a well researched document on potency and will be of interest to students and practitioners.
- This book on posology fills a huge gap in our literature
- Well researched, referenced and full of valuable information, it traces homeopathic thought and evolution in methodology.
| | |
| --- | --- |
| Pages | 255 |
| Format | Paperback |
| Imprint | B.Jain Regular |
| Language | English |
Add a Review
Your email address will not be published. Required fields are marked *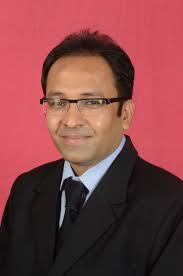 SUMIT GOEL
Dr Sumit Goel is a Classical Homeopath and Teacher, but more importantly a sincere and dedicated learner and researcher. He has had an excellent academic career, being the University Gold Medalist. He is also an excellent orator and his training workshops focus on evolving the concepts in the minds of the students. Author of Art And Science of Homoeopathic Pharmacy and was awarded the Best Author for his work.