Group Study In Homeopathic Materia Medica
| | |
| --- | --- |
| Author: | J D PATIL |
| | |
| | |
| ISBN: | 9788131901700 |
| | |
| Imprint: | B.Jain Regular |
| | |
---
---
One of the many ways to study Materia Medica is by grouping the medicines. This makes the study of Materia Medica easy. Benefit from the author's long teaching experience, this book is specifically tailored to meet student's needs. Concise, direct and exhaustive. It is the modern day FARRINGTON, simple, ...Read More
One of the many ways to study Materia Medica is by grouping the medicines. This makes the study of Materia Medica easy. Benefit from the author's long teaching experience, this book is specifically tailored to meet student's needs. Concise, direct and exhaustive. It is the modern day FARRINGTON, simple, easier to understand and remember. The age old concept of "Group study in Materia Medica" presented in a new, lucid and more readable style. 
Each family, kingdom, Nososde sarcode is explained under appropriate headings like introduction, classification, uses, patho-physiological action, characteristics, mental and physical generals, general modalities, clinical condition and relationships.
Highlights-
-It is a unique compilation that presents schematic overview of group-wise study of drugs included in the homeopathic Materia Medica. 
-It concisely presents the most important aspects on the subject of group study at a glance. 
-It features: drugs from animal, plant and mineral kingdoms; Sarcodes and Nosodes explained; 
-Schematic diagrams depicting important symptoms of medicines from each kingdom; flow charts and tables for quick references and easy recall; and, comparisons and differentiation between drugs from the same kingdom.
This book will be of immense help to undergraduate, post-graduate and practitioners in their day-to-day work. 
Searching Tags: Group Study Book by Jd Patil, Jd Patil Group Study Book, Materia Medica Group Study Book, Materia Medica Group Study Book by Jd Patil, Materia Medica Book by Jd Patil, Materia Medica Family Study Book, Jd Patil Book, Materia Medica Book for Homeopathic Undergraduate Students, Materia Medica Book for Homeopathic Postgraduate Students, 
| | |
| --- | --- |
| Pages | 646 |
| Format | Paperback |
| Imprint | B.Jain Regular |
| Language | English |
Add a Review
Your email address will not be published. Required fields are marked *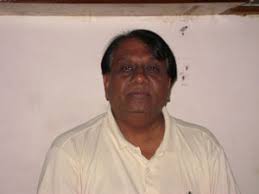 J D PATIL
Dr.J.D. Patil is a well-known author and teacher in homeopathic field. He is a highly qualified principal and was the former director of s.w. maharashtra university of health sciences, nasik. He has 36 years of teaching experience for ug and pg courses in homeopathy. He is a guide and post graduate teacher for m.d. and phd homeopathy. He has been a much sought after teacher not only in maharashtra but also in many other states. He has many best seller books to his credit like gems of... Read More