Diseases Of The Skin Their Constitutional Nature And Homoeopathic Cure
---
---
This book focuses on the constitutional approach to the treatment of skin diseases as these are, like any other disease, a manifestation of the dynamically deranged life principle and not local conditions which can be excised or cured by topical applications which prevents the peripheral expression ...Read More
This book focuses on the constitutional approach to the treatment of skin diseases as these are, like any other disease, a manifestation of the dynamically deranged life principle and not local conditions which can be excised or cured by topical applications which prevents the peripheral expression of the disease onto the skin and therefore it is required to discuss the diseases that are manifested from the suppression of the skin maladies such as angina pectoris from suppressed skin diseases, asthma , psoriasis and enlarged liver , double cataract from suppressed eruption.
The book has been divided into three separate sections for the convenience of reading:
-The first part dealing with effect of suppression in skin diseases;
-The second part containing case records with dosage and follow-up
-Third part offers a discussion on the constitutional cure of alopecia areata with case records to guide through its management.
A must read for all those who want to learn about the practical application of homoeopathy in skin diseases.
| | |
| --- | --- |
| Pages | 270 |
| Format | Paperback |
| Imprint | B.Jain Regular |
| Language | English |
Add a Review
Your email address will not be published. Required fields are marked *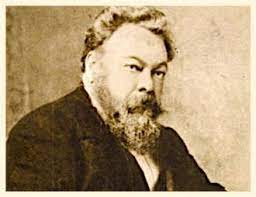 James Compton Burnett
James Compton Burnett MD (1840-1901)- James Compton Burnett was born on July 10, 1840 and died April 2, 1901. Dr. Burnett attended medical school in Vienna, Austria in 1865. Alfred Hawkes converted him to homeopathy in 1872 (in Glasgow). In 1876 he took his MD degree.Burnett was one of the first to speak about vaccination triggering illness. This was discussed in his book, Vaccinosis, published in 1884.Along with other nosodes, he introduced the remedy Baccillinum. A prodigious writer he... Read More