All In One Homoeopathic Materia Medica
---
---
Book structured as per 4 years of curriculum of Materia Medica. Introductory chapters give basic information on the Materia Medica and its scope. A well compiled book for the students as it covers all the headings of medicines at one place. A book to seek ...Read More
Book structured as per 4 years of curriculum of Materia Medica. Introductory chapters give basic information on the Materia Medica and its scope. A well compiled book for the students as it covers all the headings of medicines at one place. A book to seek at examination times. The idea of writing this book is to present Materia Medica in a concise, simple, easily fathomable & practicable form. The unique summary style & schematic presentation satisfies the literary appetite of the readers & befits its use as a ready reckoner.
Revised and enlarged edition contains new remedy additions as per the new revised syllabus of CCH. Rare remedies have also been added.
Each remedy is divided under different headings :
·       Introduction • Causation • Constitution • Mental generals • Physical generals• Guiding symptoms • Main sphere of action discussed • Relationship discussed in detail • Thermal • Pharmaceutical details • Physiological action •Therapeutics • Potencies
| | |
| --- | --- |
| Pages | 1198 |
| Format | Hard Cover |
| Imprint | B.Jain Large Print |
| Language | English |
Add a Review
Your email address will not be published. Required fields are marked *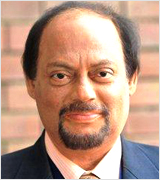 Prof. (Dr.) Niranjan Mohanty
Director, International Study Research Centre on Homoeopathy Bhubaneswar Chairman, Human Pathogenic Trial (Drug Proving) committee of central council for Research in Homoeopathy Govt. Of India, New Delhi. Academic achievements Dean of the Homoeopathic Faculty, Utkal University, Orissa. Member of the Central Council of Homoeopathy. Member of the Expert Committee for National Institute of Homoeopathy, Kolkata, for its development. Literary work: A... Read More
B Jain Special Deal! Upto 22% Discount On Selected Books. Hurry!