A Practical Handbook Of Homoeopathy Immunisation
---
---
Homoeoprophylyaxis has been part of mainstream homeopathy since 1798, but its use remains controversial. Its history and evidentiary base is frequently misunderstood. This book aims to provide homeopaths, as well as practitioners of any modality and students with a complete grounding in the topic. ...Read More
Homoeoprophylyaxis has been part of mainstream homeopathy since 1798, but its use remains controversial. Its history and evidentiary base is frequently misunderstood. This book aims to provide homeopaths, as well as practitioners of any modality and students with a complete grounding in the topic. It contains comprehensive instructions on how to implement both short-term and long-term HP programs, a thorough presentation of the evidentiary base of HP as well as an in-depth discussion of its philosophical underpinnings. This is the most comprehensive resource currently available on the challenging topic of homeopathic immunisations.
Foreword
It is a great pleasure to be able to offer a foreword to Isaac's new text. This is an urgently needed book. Even though it is primarily aimed at and pitched for practitioners, it is also needed by students, sceptics, media and bureaucrats.It is more than ironic that homeopathy, currently finding itself at the fringes of complementary medicine (CAM) and struggling against consistent and orchestrated attacks, is receiving significant validation from data coming out of research into homœoprophylaxis (HP). Controversial even to homeopaths, HP sends some medics and opponents of CAM apoplectic. Little about homeopathy is more poorly understood than this area. It has been like this from the outset. Over the years misuse of terms has been prevalent and there has been a profound lack of listening by those on different sides of the debate. Vaccination is a complex issue which cannot be addressed in any short discussion. It requires time and depth. There is significant debate about the effectiveness and long-term safety of certain vaccines, but its suggested alternative – HP – that is a perfect storm of controversy.
Some homeopaths are not against vaccination itself, as it is based on a very similar concept to homeopathy, yet raise concerns about possible long-term side-effects caused by toxic substances used in vaccines, such as aluminium oxide. Most homeopaths do not give direct advice on vaccinations. They recommend that patients discuss vaccination with their GP as well as specialist organisations that can provide information about the pro and cons of vaccination, so the patient can make an informed choice. But it must also be acknowledged that some other homeopaths are obstinately against vaccination and embrace all sorts of alternatives. They will not move from that position. They perceive vaccine damage as being a common occurrence in daily practice. They also point to the positive evidence suggested by HP programs. But some take it further, lazily making maverick statements and claims for which there is no credible evidence and going head to head with government agencies. This book will assist in understanding what can and cannot be claimed, what research has been undertaken to date, and what the gaps are in the research.
hen there are those who shy away from the HP debate because of its red hot inflammatory reaction from the conventional medical profession. It needs to be understood that HP puts medical homeopaths in an unenviable position. As vaccination and homœoprophylaxis are so politically sensitive, they often seek to minimise any discussion on these topics in the media. For those medical homeopaths that absolutely recommended the vaccination schedule and are actively against HP this book will also provide food for thought.
But as well as homeopaths, sceptics and critics of homeopathy would benefit from reading and exploring Isaac's research. Equally lazy statements about homeopathy having no credible research can no longer be sustained in the light of the latest developments in robust, high-end research into homeopathy found here. Further, the media need it for when they weigh into the debate. Pro and anti-vaccination networks need it to establish some clarity on just what each side is saying. Bureaucrats in regulatory settings in the halls of government need it, and professional organizations representing homeopathy and complementary medicine need it. Policy decisions need to be made and these tend to fall on the extremely conservative side.
Homeopathy as a whole, and advocates of homœoprophylaxis have benefited significantly from the results of recent research that suggest that it may be effective in countering epidemic disease. In this work, Isaac explores the unqualified success of an HP intervention programme led by Dr Bracho in Cuba in 2007, which involved a homeopathic medicine being given to 2.3 million people at high risk of infection with the potentially fatal disease Leptospirosis. The results suggest that the homeopathic medicine lead to a "drastic reduction" in the number of cases of the disease, "resulting in complete control of the epidemic." This study was carried out by the Finlay Institute – a company with decades of experience in the development and production of conventional vaccines. This evidence, coupled with Isaac's own research in the field of HP for children's infectious diseases make a compelling case for more exploration.
his book explores history, theory, philosophy, opinion and research. There is immense value in Isaac sharing his experience. But in addition, he has spent decades now collating and drilling down into the data. His personal experience and insights are set against the research publications and academic work he has engaged in. It is important to have such clear statements about what HP is and isn't. From the opening paragraph the language used is careful and accurate. The debate is also placed in its historical context. I value that the time has been taken to explore the historical roots and application of HP. I find it intriguing to learn that the debate goes to the origins, to understand that HP was first employed in 1798 and vaccination in 1796.
Yet while measured in the most part, there is also a resilient position and a line drawn in the sand. There are some big statements too. HP in Isaac's or a skilled homeopaths hands may have 'provided unambiguous safety', and his research points to this, but homeopathy is not a level playing field. Within countries like Australia and certainly worldwide there are clearly different levels of proficiency in practice and understanding and application of the theory of homeopathic medicine. In fact in the application of HP there have been some scary practices that have done nothing but harm to homeopathy in pushing the debate forward.
Isaac has strong opinions. Not everyone agrees. On the one hand, Isaac is not shy from butting heads with Professor George Vithoulkas or Dr Peter Fisher who don't share his views from within the homeopathic community. Some homeopaths recommend that patients follow the recommended vaccination schedule, unless it is contra-indicated. Nor is he backward from taking on interviewers on Chanel 10 breakfast television in Australia. Moreover he is fine going up against medical professors and sceptics. In doing so, some homeopathic scholars and academics might disagree with his interpretation and emphasis of homeopathic history. In addition, he advocates empowering parents. Some public health officials in the halls of power would counter that parents don't have the capacity or skills to untangle the issues and that public servants are in the best seat to determine protection against epidemic disease.
In his protocol he uses high potencies in the main. Not all homeopaths would agree. The challenge with protocols, even within natural medicine settings is that they are designed for the normal person, but where is that person, and do they exist? Often I have been asked to provide remedies for travel or domestic HP and have provided them along with the relevant literature, but I continue to get calls and emails about management issues; what to do for this acute or that drama that has come along and intervened in the process.
What is clear about Isaac is that politics don't matter so much. Isaac is a follower of the Truth. That vaccination is a modern sacrament of modern medicine is no grounds for leaving it alone because it might court controversy or hot media attention. For him, in truth there is clarity and simplicity.
Ultimately this is an important book for more than just practitioners, but proponents of and opponents of homeopathy. The debate about vaccination is so emotionally laden. Those who are "pro" accuse those who are "anti" of killing babies by leaving them unprotected. Those who are "anti" accuse those who are "pro" of ruining the chronic health of entire populations. No one who passionately cares about health (and both sides of the debate do) wants to hear this. The only way forward is through dialogue, research and unemotional observation of the evidence. This work takes us firmly in that direction.
Isaac explains the theoretical and conceptual framework of the homœoprophylactic approach. He provides the historical context. He discusses the observable data. The conclusion is clear – based upon this body of work, more research into the long-term effects of conventional vaccines and the effectiveness of potential homeopathic alternatives is essential.
Alastair Gray
Director Program Development and Learning Technologies | Academy of Homeopathic Education NYC | World  USA.
Online Academic | Endeavour College of Natural Health Australia.
Academic Director Dip. Integrative Medicine | Portland Centre of Integrative Medicine UK.
Assoc. Director New Zealand Operations | College of
| | |
| --- | --- |
| Pages | 289 |
| Format | Paperback |
| Imprint | |
| Language | English |
| Weight | 100 |
Add a Review
Your email address will not be published. Required fields are marked *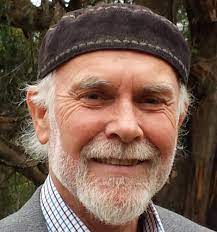 ISAAC GOLDEN
Dr Isaac Golden Ph.D, D.Hom., N.D., B.Ec(Hon) Deputy Chair and Research Member, National Institute of Integrative Medicine Director, Australasian College of Hahnemannian Homoeopathy. Isaac Golden has been a homoeopathic practitioner since 1984, and teacher since 1988. He founded the Australasian College of Hahnemannian Homoeopathy in 1990. Isaac is a regular contributor to local and international academic journals, and is the author of eleven books on homoeopathy. Issac Golden has been... Read More
Related Products