Human Physiology Illustrated
| | |
| --- | --- |
| Author: | B JAIN |
| | |
| | |
| ISBN: | 9788131903902 |
| | |
| Imprint: | B.Jain Espanol |
| | |
---
---
Human physiology is the science of the mechanical, physical and biochemical functions of humans in a healthy or normal condition. Thorough knowledge of this subject is essential for every medical student. Not only that, this information is something many people are otherwise also interested to ...Read More
Human physiology is the science of the mechanical, physical and biochemical functions of humans in a healthy or normal condition. Thorough knowledge of this subject is essential for every medical student. Not only that, this information is something many people are otherwise also interested to know, so as to understand how the body functions. With these charts and illustrations Human Physiology has been made incredibly easy! This book contains substantial content and is wellformatted with concise information of the functioning of each organ. Also, it is available at a price you would love. This fully coloured atlas of physiology is of great help to anybody who wants to understand the functioning of the human body— common people and doctor alike.
| | |
| --- | --- |
| Pages | 16 |
| Format | Paperback |
| Imprint | B.Jain Espanol |
| Language | English |
Add a Review
Your email address will not be published. Required fields are marked *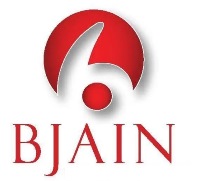 B JAIN
B Jain Group of Companies' foundation was laid in 1966 when Dr P.N. JAIN, who use to prepare the notes of Homeopathic Lecturers in his extra time, began to publish Copyright Homeopathic Books during nights at incredibly low prices, just to make a little extra money for his family. His day-night efforts, along with the support of his wife, Mrs. Bimla Jain, soon transformed into a new entrant with the name of "B Jain" leading to a revolution in the Homeopathic industry of India.With the... Read More
B Jain Special Deal! Upto 22% Discount On Selected Books. Hurry!