Human Anatomy Illustrated
| | |
| --- | --- |
| Author: | B JAIN |
| | |
| | |
| ISBN: | 9788131903896 |
| | |
| Imprint: | Health Harmony |
| | |
---
---
Human Anatomy Illustrated is the concise atlas depicting different parts and systems of the human body. In these beautifully coloured and easily comprehensible illustrations, the complete human body is explained with accuracy. This new edition features illustrations with neat and clear labelling. ...Read More
Human Anatomy Illustrated is the concise atlas depicting different parts and systems of the human body. In these beautifully coloured and easily comprehensible illustrations, the complete human body is explained with accuracy. This new edition features illustrations with neat and clear labelling. It will be useful to the students in the lecture hall, classroom and dissection laboratories. Moreover, this book is available for the general public who want to know about the different organs and systems of the human body.
| | |
| --- | --- |
| Pages | 16 |
| Format | Paperback |
| Imprint | Health Harmony |
| Language | English |
Add a Review
Your email address will not be published. Required fields are marked *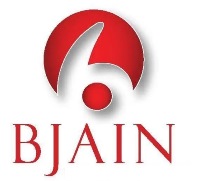 B JAIN
B Jain Group of Companies' foundation was laid in 1966 when Dr P.N. JAIN, who use to prepare the notes of Homeopathic Lecturers in his extra time, began to publish Copyright Homeopathic Books during nights at incredibly low prices, just to make a little extra money for his family. His day-night efforts, along with the support of his wife, Mrs. Bimla Jain, soon transformed into a new entrant with the name of "B Jain" leading to a revolution in the Homeopathic industry of India.With the... Read More
B Jain Special Deal! Upto 22% Discount On Selected Books. Hurry!