Homoeopathy And Homoeopathic Prescribing
---
---
This book discusses the essential of homeopathy and homeopathic prescribing in a concise pattern. The book is the collection of teachings taught a American Institute of Homeopathy as a part ...Read More
This book discusses the essential of homeopathy and homeopathic prescribing in a concise pattern. The book is the collection of teachings taught a American Institute of Homeopathy as a part of course curriculum and includes Classical text from American Homeopathy. The first part of the book talks about basic principles and fundaments of practicing the science. More than 100 remedies in are discussed in 15 different groups. The remedies have been covered under various headers like physiological action, general characteristics, symptoms, prime indications; relationship etc. The detailed bibliography gives the authenticity of the work.
| | |
| --- | --- |
| Pages | 264 |
| Format | Paperback |
| Imprint | B.Jain Regular |
| Language | English |
Add a Review
Your email address will not be published. Required fields are marked *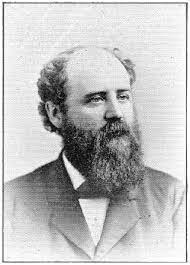 Ernest Albert Farrington
Dr. Ernest A. Farrington, was born January 1, 1847, at Williamsburg, Long Island, N. Y., and died at Philadelphia, December 17, 1885. During his early years his family removed to Philadelphia, at which place he received his education, and rapidly rose to eminence in his profession. When the Hahnemann Medical College of Philadelphia was chartered, in 1867, it became a question of serious import to him as to whether he should continue in the College with which he was connected or join the... Read More
B Jain Special Deal! Upto 22% Discount On Selected Books. Hurry!