Textbook Of Practice Of Medicine
| | |
| --- | --- |
| Author: | KAMAL KANSAL |
| | |
| | |
| ISBN: | 9788131900055 |
| | |
| Imprint: | B.Jain Large Print |
| | |
---
---
A Complete Textbook of Medicine for homeopathic students, the present edition of this book has been revised to keep the readers in step with the latest advancements made in the field of medicine & homeopathic therapeutics but keeping in view the need of the students the irrelevant ...Read More
A Complete Textbook of Medicine for homeopathic students, the present edition of this book has been revised to keep the readers in step with the latest advancements made in the field of medicine & homeopathic therapeutics but keeping in view the need of the students the irrelevant matter has been avoided in the book making it a handy reference. The layout would be the explanation of the disease conditions of systems of the body and homeopathic therapeutics of the same.
The third revised edition includes: - 
* Therapeutics index at the end of each chapter for quick & easy reference
* A separate chapter on the "Diseases of Liver and Biliary System"
* New chapters have been added such as "Lifestyle Disorders", Geriatric Diseases", "Diseases of water and electrolytes imbalance"
* Indigestion have been revised in accordance with the recent advancements
* TNM classification of tumors, Discussion on new diseases like COPD, HIV, Kuru and Prion, Lab diagnosis of all diseases
*Enlarged sections on differential diagnosis and homeopathic     therapeutics
The best attempt at teaching is to teach medicines which include definition, etiology, signs and symptoms, lab investigations, differential diagnosis, complications, treatment with complete Homeopathic therapeutics.
The book will definitely prove to be a constructive part in the studies of a serious learner. Undoubtedly, the most reliable manual on Practice of Medicine for homeopathic students available today!
| | |
| --- | --- |
| Pages | 785 |
| Format | Paperback |
| Imprint | B.Jain Large Print |
| Language | English |
Add a Review
Your email address will not be published. Required fields are marked *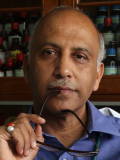 KAMAL KANSAL
Dr. Kamal Kansal is a Homoeopathic Physician and a leading Classical homeopath in India, with over 35 years of his clinical practice in Delhi.Graduated in 1977 from Delhi prestigious Nehru Homoeopathic Medical College with merit,was the first House physician,served Govt.of Delhi as homoeopathic physician for 16 years.He is ardent student of Homeopathy practices clinical Homoeopathy. He is well known in the world of Homeopathy. He has contributed to many homoeopathic journals has authored 22... Read More
Related Products