Homeopathic Principles & Practice Of Medicine
| | |
| --- | --- |
| Author: | V.K. Chauhan |
| | |
| | |
| ISBN: | 9788131901632 |
| | |
| Imprint: | B.Jain Regular |
| | |
---
---
A much-needed book on the Practice of Medicine along with Homeopathic management of all diseases. It covers all the conditions and diseases of various systems in a comprehensive way (easy to understand and remember simultaneously). The exclusive added feature is the mention of predominant miasm and ...Read More
A much-needed book on the Practice of Medicine along with Homeopathic management of all diseases. It covers all the conditions and diseases of various systems in a comprehensive way (easy to understand and remember simultaneously). The exclusive added feature is the mention of predominant miasm and homeopathic therapeutics of all conditions given in the book. A separate section on emergencies has also been included. For the convenience of students, the book has been divided into three broad sections.
-Principles of Homeopathic Practice which covers the topics like history of medicine, history of Homeopathy in India, mode of action of drugs, first and second prescription, dietary restrictions for chronic diseases.
- Second & third sections present the description of diseases under the headings of -
-Clinical features
-Etiology
-Complications
-Investigations
-Prognosis
-Miasmatic cleavage
-General management
- Homeopathic Medical treatment
The therapeutic part has drugs which are based on the clinical situation and their particular therapeutic necessity.
Prime aim in writing this handbook-
- Is to meet the requirements of homeopathic medical students and practitioners.
- To provide a basic and comprehensive approach to the treatment planning, which one must adapt in the very beginning of a given clinical situation.
The section on emergency has been reviewed by Dr. K.K. Shrivastava, Cardiologist, specifically in reference to indications of allopathic drugs. This book is being framed according to the syllabus laid down by "The Central Council of Homeopathy" for the undergraduate and postgraduate level of curriculum at the national level.
The book proves the fact that medicine is not a tough subject and that medicine certainly can be understood from a homeopathic point of view.
| | |
| --- | --- |
| Pages | 1187 |
| Format | Paperback |
| Imprint | B.Jain Regular |
| Language | English |
Add a Review
Your email address will not be published. Required fields are marked *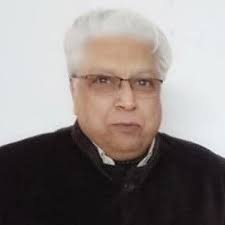 V.K. Chauhan
Dr. V.K. Chauhan is working as Professor in Medicine and Pediatrics at Nehru Homeopathic Medical College, Delhi. He joined this institution as Demonstrator in 1977 and subsequently rose to become Professor. He has undergone training at various institutions in India., U.K. & USA. He is MD in Repertory. He has been awarded State Award 2006, Delhi Govt. for his untiring work in the field of homeopathy. He is currently involved at institutional level in teaching undergraduate & post graduate... Read More
Related Products